CFBMoC Member Spotlight – Niva Flor, Chief Impact and Strategy Officer, Sacramento Region Community Foundation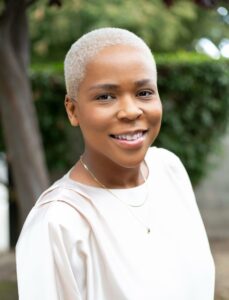 What about being a CFBMoC member excites you most?
Collaboration and connections are where real change takes root. I am excited to be a part of a network of brilliant thinkers and doers who are committed to improving the social conditions and life outcomes for boys and young men. I'm excited about all of the energy and creativity that each member brings to the work. 
Is there a recent project you would like to highlight that your organization is working on to address barriers facing boys and men of color in the state? 
Despite some progress in recent years, significant effort must be made to advance educational outcomes for young men of color. This means we at the Sacramento Region Community Foundation need to be doing an even more effective job finding ways to dismantle the barriers that prevent so many boys and young men from contributing to our economic and social good, and from achieving their full potential as human beings. We recently completed the refinement of our strategic plan and will be taking the next several months to begin honing in on what we want to be doing and focusing on, which is informed by our partners and the community. This will be an important part of our work this year.   
What's the last book, podcast, movie or show you recently enjoyed?
I am currently reading 5 books right now! But I recently finished Dreaming Me: Black, Baptist and Buddhist – One Woman's Spiritual Journey by Jan Willis. 
What is your go-to karaoke song?
I Wanna Dance with Somebody by Whitney Houston (well, I do my best).
What's your favorite place to travel in California and why?
Joshua Tree National Park. Joshua tree forests tell a story of survival, resilience, and mystic beauty borne through perseverance. It's very peaceful and calming there.