CFBMoC Member Spotlight – Joanna Jackson, Vice President, Programs, Weingart Foundation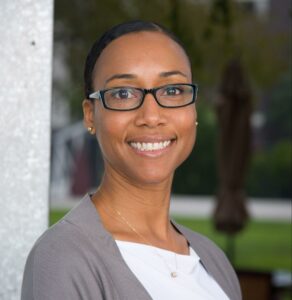 What about being a CFBMoC member excites you most?
Being a member of CFBMoC provides an important space to not only learn and strategize with partners who share our interests and goals but to also leverage resources and put that strategy into action.    
Is there a recent project you would like to highlight that your organization is working on to address barriers facing boys and men of color in the state?
I would like to lift up the Weingart Foundation's  collaborative work focused on youth organizing groups and expanding the base of youth organizers of color. Young people are already on the frontlines demanding the changes they want to see in their own lives and communities, from their schools to the criminal legal system. 
What's the last book, podcast, movie or show you recently enjoyed?
We have a staff book club at the foundation and we are currently reading Rest is Resistance by Tricia Hersey. I'm still early on in the book, but it really feels revolutionary.
What is your go-to karaoke song?
As my family knows all too well – I LOVE karaoke. So it depends on my mood, but "Weak" by SWV is probably always on the list. 
What's your favorite place to travel in California and why?
California is so diverse and offers so much that I enjoy. I'm truly a city girl at heart, but I enjoy getting away to a completely different environment and change of scenery, like the peace and calm I feel in the beauty of the mountains or lakes (i.e., Lake Tahoe or Big Bear) or the Redwoods. Sometimes I also enjoy the beach or the peacefulness of the desert.