CFBMoC Member Spotlight – Kendra Fox-Davis, Chief Program Officer, Rosenberg Foundation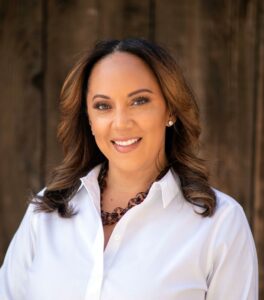 What about being a CFBMoC member excites you most?
I'm most excited about the opportunities CFBMoC provides to learn about transformative organizing campaigns and policy solutions, and convening with like-minded funders to advance intersectional justice for boys and men of color. I'm especially interested in how we can support efforts in underserved areas of the state and emerging organizations. 
Is there a recent project you would like to highlight that your organization is working on to address barriers facing boys and men of color in the state? 
Rosenberg Foundation's Leading Edge Fund seeds, incubates, and accelerates bold ideas from the next generation of progressive movement leaders in California. Through the Leading Edge Fund, we provide unrestricted funding and organizational resilience support so that fellows can pursue their vision for deep transformational change.  
What's the last book, podcast, movie or show you recently enjoyed?
My new favorite book is Leading with Joy: Practices for Uncertain Times by Akaya Windwood and Rajasvini Bhansali.
What is your go-to karaoke song?
I only sing in the car where I sound fantastic.
What's your favorite place to travel in California and why?
My very favorite place to travel in California is Big Sur – the mountains, ocean, and fog are a magical combination that reminds me we are part of an eternal ecosystem and all deserve to experience beauty, healing, and rest.