Leader Spotlight: Chauncee Smith, Senior Manager, Catalyst California
CFBMoC is excited to spotlight leaders in California who are paving the way for economic freedom through systems change in our focus areas – justice, workforce, and education.
For this spotlight, we interviewed Chauncee Smith, Senior Manager of Reimagine Justice and Safety at Catalyst California (formerly Advancement Project California), an organization that dismantles racial injustice and redesigns public systems for access and equity.
Read more from our interview with Chauncee below!
"My work bridges the economic gap by transforming our approach to safety from one that extracts tremendous dollars from communities of color to one that invests greater public funds in them."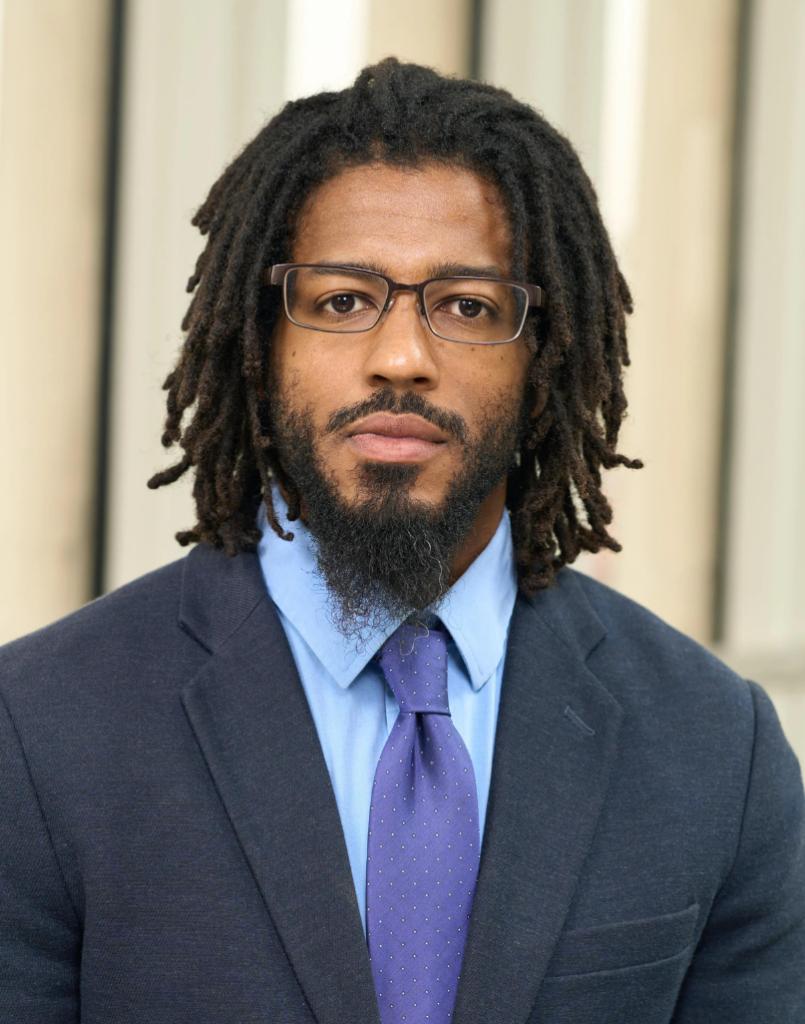 1. In 1-2 sentences, describe your work with Catalyst California.
I work to dismantle racial inequities in the criminal legal system and make communities safe for all Californians, especially low-income people of color. I do this by partnering with community-based organizations to build power, research and analyze complex public policy issues, and advocate for reforms to elected officials.
2. How does your work bridge the economic gap that exists in communities of color?
My work bridges the economic gap by transforming our approach to safety from one that extracts tremendous dollars from communities of color to one that invests greater public funds in them.
California's 58 counties and 482 cities waste over $25 billion annually on law enforcement—an amount that outweighs investments in things like public health and social services that are known to increase safety. A significant amount of those dollars goes toward practices, like racial profiling and police violence, that criminalize Black people, undermine safety, and take money from communities of color. This occurs through excessive fees and fines arising from tickets, monetary bail, attorney's fees, and decreased familial incomes because of incarceration.
I advocate to end these harms and shrink the scope of the criminal legal system. At the same time, I work with partners in under-resourced areas to shift investments toward non-law enforcement first response programs (such as unarmed behavioral health professionals), and policies that help people meet their basic needs (e.g., quality jobs and education, developing healthy built environments, and affordable housing). This transformative approach bridges the economic gap and makes communities safer.
3. What does criminal justice reform mean to you, and why is it important?
To me, criminal justice reform means dismantling a system that has devastated communities of color—especially Black people—for generations and replacing it with public policies and investments that drive true safety and enable communities of color to thrive.
Despite tremendous investments in law enforcement, safety concerns persist. Data also shows that law enforcement's ability to address those concerns is tenuous at best. For example, clearance rates measure the difference between the number of crimes law enforcement agencies report to the number of cases resolved through arrest or other means. Statewide, the clearance rate for robberies is only 28 percent. For property crimes (e.g., burglaries, theft, and larceny), it is less than 11 percent.
We have far more effective options, but they are insufficiently resourced. Research shows that in a city of 100,000 residents, for every ten additional community-based organizations, homicide rates drop by 12 percent, violent crime decreases by 10 percent, and property crimes lower by 7 percent.
"We must shrink the criminal legal system's scope and scale-up investments in community-based organizations and violence prevention and intervention programs."
Safety impacts all of our lives and affects what our society will look like in the future. If we continue to waste billions of dollars on police, prosecutors, and prisons, we will continue to not only see racial injustices—i.e., people of color disproportionately stopped and killed by law enforcement, incarcerated, and subjected to economic extraction—but also weak long-term public safety outcomes. Only through deep, trajectory-shifting approaches to community safety can we alleviate those harms and see meaningful progress.
Thank you Chauncee for your leadership in transforming what justice looks like and making our communities safer for boys and men of color and all of us to thrive!