San Francisco legislators vote to shut down juvenile hall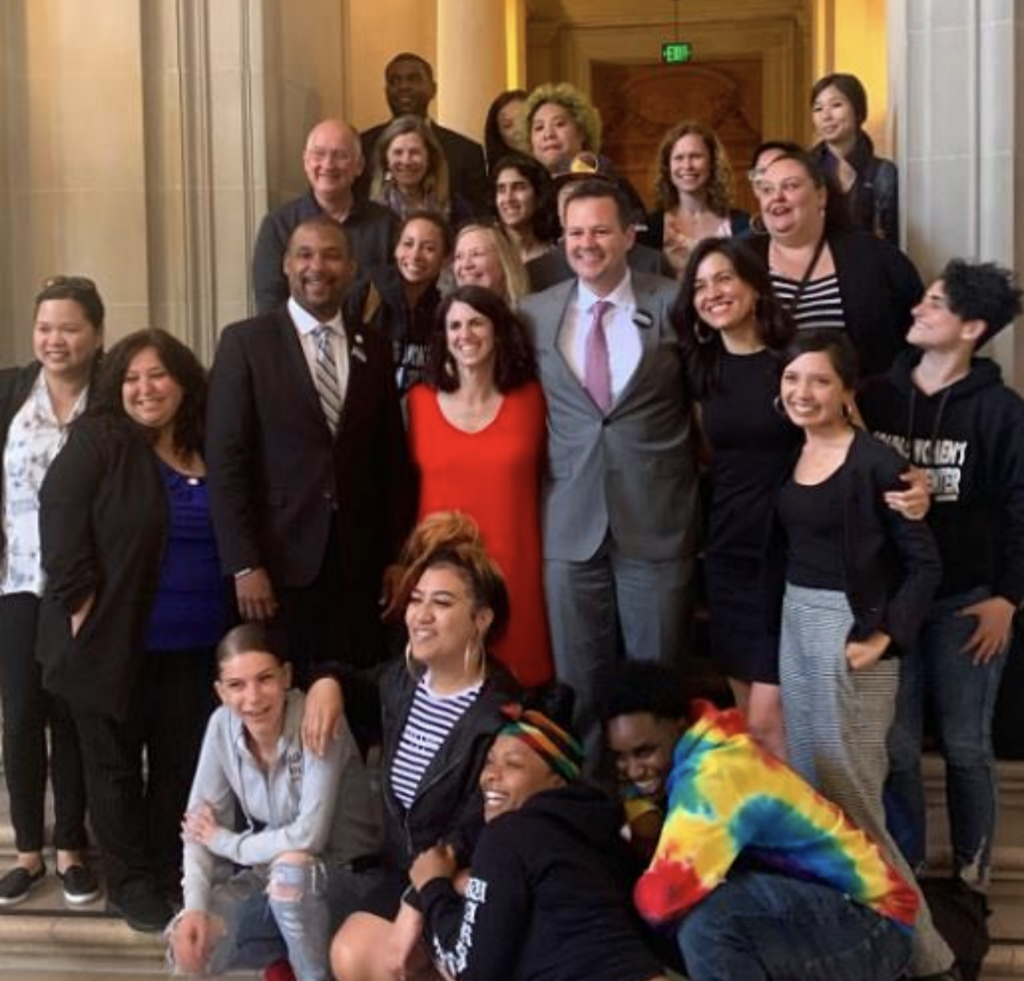 Through the leadership and advocacy of community leaders and youth, who have been pushing for community-based alternatives to incarceration for years, San Francisco made history this month as the first major city in the country to pass legislation to shut down its juvenile hall.
Introduced earlier this year through the partnership of Young Women's Freedom Center, Supervisors Hillary Ronen, Shamann Walton and Matt Haney, the legislation was approved 10-1 by the Board of Supervisors, with a final vote by the board to approve the shutdown taking place on June 18. More than 70% of the hall sits empty, and San Francisco spends more than $300,000 per young person per year. The legislation would:
Shut down the Juvenile Hall facility by December 2021 and, instead, replace the facility with a small, rehabilitative non-institutional center for youth who must be detained per state law, as well as homelike options for young people who don't need to be detained but are not able to be at home.
Establish a working group that will include experts from the juvenile justice system, community organizations and young people. The working group will guide the closure plan and support community-based organizations providing alternatives to detention able to address young people's underlying behavior in ways that are culturally-rooted, build on their strengths, and focus on healing.
Create a Youth Justice Reinvestment Fund that would direct money saved by closing juvenile hall to treatment programs and alternatives to detention.
The movement to reduce youth incarceration and invest in youth development in California is growing. As part of our work to dismantle barriers and expand opportunity for boys and men of color across the life course, members of California Funders of Boys and Men of Color are committed to supporting organizers and advocates who are reimagining youth justice in California.
Last year, California passed the Youth Reinvestment Fund, a first-ever state fund dedicated to keeping young people out of the justice system and in the care of community-based organizations, while continuing to call on policymakers to shift from punishment to prevention in terms of how we treat young people.
Governor Newsom has taken initial steps to "end juvenile imprisonment as we know it'" by committing to move California's Division of Juvenile Justice to an agency dedicated to the health and welfare of Californians.
Yolo County is considering repurposing its juvenile hall and San Mateo County is "exploring rehabilitative alternatives to youth detention and future use of the San Mateo County Youth Services Center, otherwise known as juvenile hall".
Thanks to the work of our community partners and the leadership and continued investments through the Southern California Regional Action Committee and statewide pooled fund, Los Angeles County is taking active steps to redirect millions from punishment and detention to prevention and youth development services.
In the Bay Area, our Northern California Regional Action Committee plans to invest at least $50,000 from the statewide pooled fund to support community-based organizations in the region that are organizing to reform the juvenile justice system.
Read more about the San Francisco Juvenile Hall closure, what it means for San Francisco's communities and youth, as well as juvenile justice reform for the region, through coverage in Nonprofit Quarterly, San Francisco Chronicle and Huffington Post.
Contact us to learn more about the work of the Regional Action Committees on this issue.